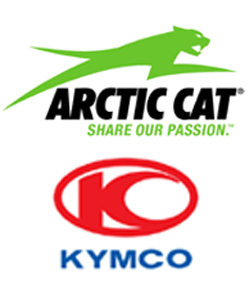 Arctic Cat & Kymco ATV
Sales and Service
We're the oldest powersports dealer in Morrison County.
Trained technicians service what we sell.
Call us today at 320-632-6547.
Your Passion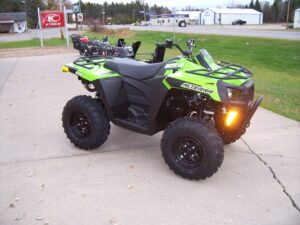 Your Terrain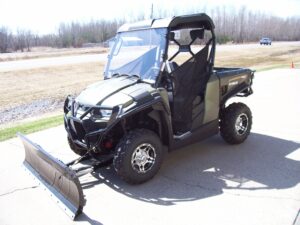 Your Machine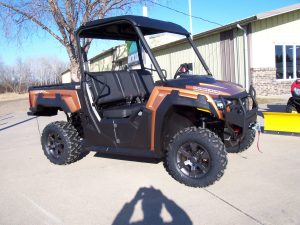 We carry Arctic Cat and Kymco ATVs and Side by Sides.
Body saving ride technology
Industry leading horsepower
Stop in today and ride out on your new ATV.

Westside Recreation LLC
West Side Recreation was started by Fred Zak in 1969 for the purpose of sales and service of snowmobiles. As the business grew, new lines were added and a new building was erected just on the west edge of Little Falls, MN on State Highway 27.
After Fred's death, the business continued under the management of Phinee Zak, Fred Zak Jr. and Robert Zak. The business has continued to grow in both size and sales and service.
In 2000, the management decided to become an LLC, but the owners remained the same, Phinee Zak, Fred Zak Jr. and Robert Zak. The business has remained in the family for the past 40 years.
Products sold include: Arctic Cat snowmobiles and ATVs, Snapper Lawn and Garder Equipment, Hustler Lawn mowers, Schwinn bicycles and scooters, Tanaka trimmers, Kymco scooters, Newman snowmobile and utility trailers, and Ridgeline trailers.
All products sold are also serviced by trained technicians with 30 years of specialized training in the service of their products.
The business is still located at 12512 Hwy 27, Little Falls, MN.